Silver Screen Streak List #19: Top Crime Dramas of the 1970s
For the 19th list in my Silver Screen Streak movie challenge, fellow Flickcharter Ben Shoemaker chose a subject near and dear to my movie heart, The Top Crime Dramas of the 1970s (as ordered by Flickchart's global rankings, and not including any already on my chart). It's no secret to Ben that the top two movies on my own Flickchart are from the same genre+decade combo, and overall I consider gritty "New Hollywood" criminal cinematic hijinks a sort of comfort food.
This list is packed with movies that I've been salivating over for a while — like Elio Petri's Cannes- and Oscar-winning INVESTIGATION OF A CITIZEN ABOVE SUSPICION (1970) — and movies that I made a point of watching on VHS during my early movie education three decades ago, making them long overdue for a revisit.
Yes, I can be an easily disappointed crank, so there's always that pitfall (recall how my teenage favorite SCARECROW (1973) torpedoed the Cannes Palme d'Or Winners list streak last year), and the movies of the 1970s are an unruly, unpredictable bunch, but I'm as excited about these movies as I was about the Ozploitation list. In fact, I'm so stoked, I'm going to give a posters-only preview of the first 20 movies on the list. Feast your eyes on this selection of malcontents.
---
THE FIRST TWO
I'll watch the first two movies from each list, giving each participant the chance to avoid an instant exit and maybe even earn some free passes.
THE KILLING OF A CHINESE BOOKIE (1976)
DIR.: JOHN CASSAVETES
...AND JUSTICE FOR ALL. (1979)
DIR.: NORMAN JEWISON
---
THE NEXT EIGHT
If those first two movies fare well enough on my Flickchart, I'll continue through the following, as long as they stay above 50% on 
my Flickchart
.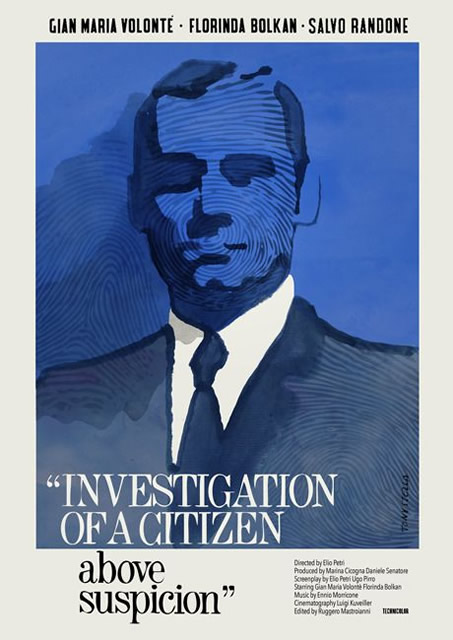 Investigation of a Citizen Above Suspicion (1970)
Dir.: Elio Petri
Performance (1970)
Dir.: Donald Cammell, Nicolas Roeg
Straight Time (1978)
Dir.: Ulu Grosbard
The American Friend (1977)
Dir.: Wim Wenders
Mikey and Nicky (1976)
Dir.: Elaine May
Vengeance is Mine (1979)
Dir.: Shôhei Imamura
Across 110th Street (1972)
Dir.: Barry Shear
The Harder They Come (1972)
Dir.: Perry Henzell