Silver Screen Streak List #18: Robert Mitchum's Filmography
Robert Mitchum is commanding, a riveting presence on-screen, and I've seen far too few of his movies. I've only got eight on Letterboxd, including classics like THE NIGHT OF THE HUNTER (1955), OUT OF THE PAST (1947), THE FRIENDS OF EDDIE COYLE (1973) and CAPE FEAR (1962). Flickcharter Rob Tabor is doing his part to correct this, by assigning me Mitchum's highest rated movies on Letterboxd as his list in my Silver Screen Streak movie challenge.
What surprises me most about this list is what's not near the top. Familiar titles like FAREWELL, MY LOVELY (1975), THAT CHAMPIONSHIP SEASON (1982) and THE SUNDOWNERS (1960) didn't even make the Top 20. And neither did several cultier Mitchum movies that I've had on my watchlist, like SECRET CEREMONY (1968), THUNDER ROAD (1958) and the Elmore Leonard adapation THE AMBASSADOR (1984). Instead, the list starts with two movies I've never heard of, before hitting some well-known titles that I've avoided out of laziness. I've never seen a Mitchum performance I didn't like — he's even striking against type in the unusual RYAN'S DAUGHTER (1970) — so I'm hopeful, if not exactly tantalized by what's on-deck.
---
THE FIRST TWO
I'll watch the first two movies from each list, giving each participant the chance to avoid an instant exit and maybe even earn some free passes.
THE LUSTY MEN (1952)
DIR.: NICHOLAS RAY
HOME FROM THE HILL (1960)
DIR.: VINCENTE MINNELLI
---
THE NEXT EIGHT
If those first two movies fare well enough on my Flickchart, I'll continue through the following, as long as they stay above 50% on 
my Flickchart
.
DEAD MAN (1995)
DIR.: JIM JARMUSCH
I don't get excited at the prospect of watching Jim Jarmusch movies. I appreciate his distinctive personality, but his hipster vibe doesn't resonate with me. Johnny Depp is an actor I try to avoid now, but may be more palatable in mid-1990s form.
THE LONGEST DAY (1962)
DIR.: KEN ANNAKIN, ANDREW MARTON, BERNHARD WICKI
A 4-hour long grandpa history lesson war movie? I'll probably enjoy this, but it's the kind of movie I need to be forced to watch.
EL DORADO (1966)
DIR.: HOWARD HAWKS
Of all the "great" directors, I have the most tumultuous relationship Howard Hawks. While I love a few of his movies, like GENTLEMEN PREFER BLONDES (1953) and TO HAVE AND HAVE NOT (1944), I barely tolerate some of his classics (RIO BRAVO (1959), THE BIG SLEEP (1946)) and, frankly, despise a few others, (HIS GIRL FRIDAY (1940), BRINGING UP BABY (1938), SERGEANT YORK (1941)).
PURSUED (1947)
DIR.: RAOUL WALSH
Never heard of this, but am eager to watch more from Raoul Walsh.
ANGEL FACE (1952)
DIR.: OTTO PREMINGER
Otto Preminger + Robert Mitchum + Film Noir = Yes, please.
THE YAKUZA (1974)
DIR.: SYDNEY POLLACK
Sydney Pollack was on my shortlist of directors to include in my 
Eat My Dust! movie challenge
, but fell short of having a deep enough filmography. Still, even though it has a dim reputation, this movie teams up Pollack, one year prior to 
THREE DAYS OF THE CONDOR
 (1975), with writers Paul Schrader and Robert Towne. Even if it's a miscue, it sounds worth-watching.
WHAT A WAY TO GO! (1964)
DIR.: J. LEE THOMPSON
Over the past few years, I've become a big fan of director J. Lee Thompson, particularly his late-career partnership with Charles Bronson. He's the director I've watched most so far this year (seven films). I'm not sure how to square the Thompson I've been watching with a 1960s romantic comedy starring Mitchum, but I'm game for discovery.
HEAVEN KNOWS, MR. ALLISON (1957)
DIR.: JOHN HUSTON
John Huston was one of the directors I tracked in my 
Eat My Dust! movie challenge
, and I need one more movie from him after accidentally watching 
HILLBILLY ELEGY
 (2020) last fall. All I really know about this one is that my wife's grandmother loved it.
Now watch, and I'll show you the story of life.
---
TL/DR
Now watch, and I'll show you the story of life.
---
Tags
---
---
---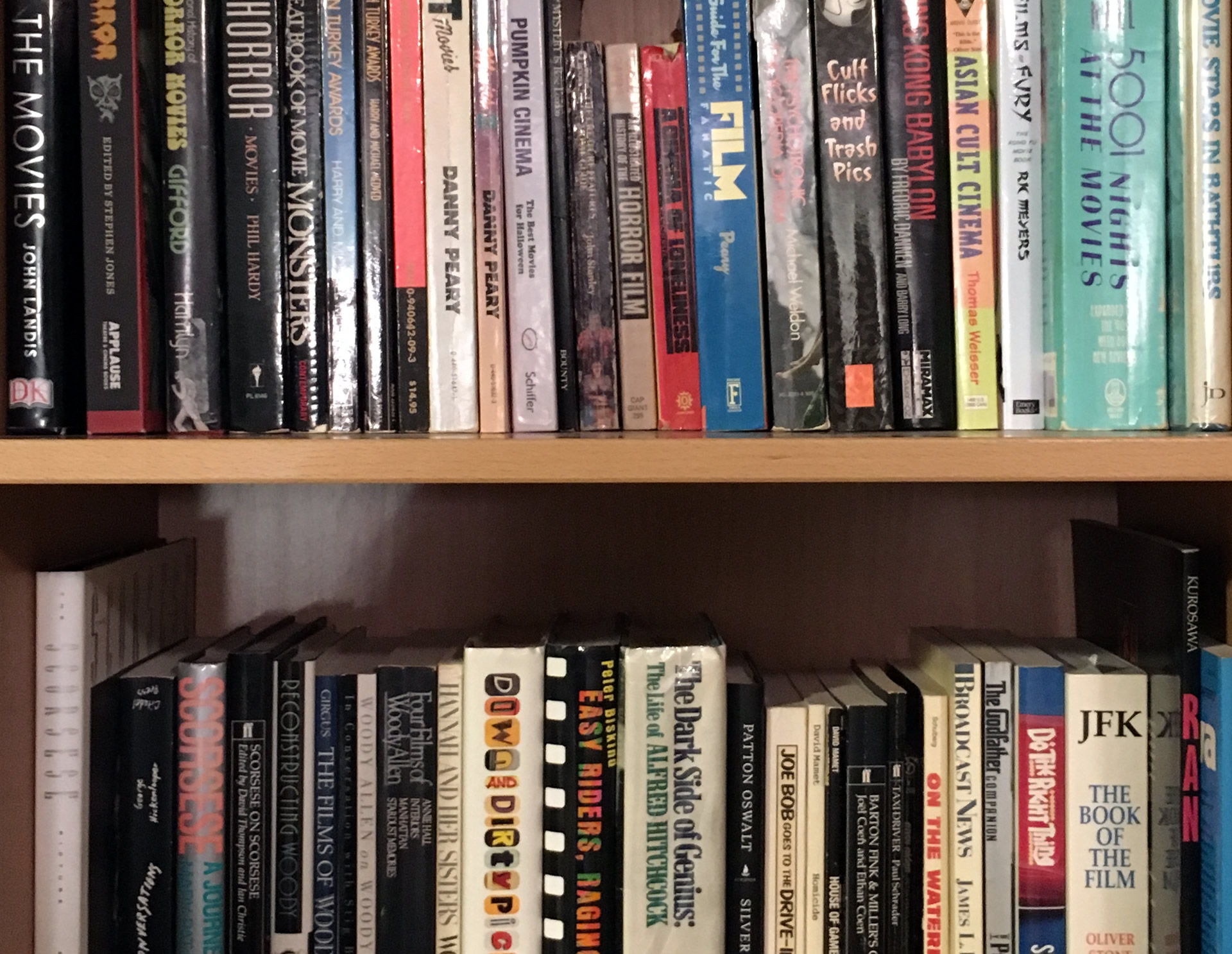 ---