Silver Screen Streak List #15: Flickchart's Top Space Adventure Movies of the 1980s
As a movie-obsessed nerd coming-of-age during the 1980s — and a glutton for STAR WARS merchandise — I somehow never developed a taste for the wider world of science fiction. Still, space flicks were inescapable in the 1980s, so even though I leaned into horror at age 12 in 1984 and thereafter only regarded sci-fi as an afterthought, I've seen a lot of it. So it's a bold choice, for two reasons, for my fellow Flickcharter David Anderson to pick for his list Flickchart's Top Space Adventure Movies of the 1980s:
I've already seen seven of Flickchart's Top 20 Space Movies of the 1980s. What's left are either movies I never cared enough about during my childhood to revisit as an adult; or,
The dregs. The cheap STAR WARS knock-offs. Roger Corman is probably involved somehow.
The first two movies on this list are from the STAR TREK franchise. I grew up watching the original STAR TREK series in syndicated daily reruns. Maybe because I watched this show very young, I considered it campy "kids' stuff" and more or less shrugged it off after STAR TREK II: THE WRATH OF KAHN (1982).  I am going to re-watch both STAR TREK: THE MOTION PICTURE (1979) and WRATH OF KAHN (which I quite liked at age 10) before starting on this list, and I am flipping the order of the movies as ranked on Flickchart so that I can watch parts three and four in the proper order of release.
After that, however, this list starts to look pretty bleak. Even skipping the HITCHHIKER'S GUIDE TO THE GALAXY (1981) TV mini-series, and two amusement park rides that somehow made it onto the list, there's still a bunch of cartoons that I would avoid like the plague in my daily life. I am expecting a short run here. But I'm always hopeful for surprises, so we'll see what happens.
---
THE FIRST TWO
I'll watch the first two movies from each list, giving each participant the chance to avoid an instant exit and maybe even earn some free passes. The first two movies on this list are:
STAR TREK III: THE SEARCH FOR SPOCK (1984)
DIR.: LEONARD NIMOY
I watched this one when it hit the cable movie channels in 1984 or 1985. I think I had cooled on Star Trek to such a degree that I didn't even bother to see this in theaters, despite spending what I recall as most of the summer of 1984 at the movies. I think I found it confusing at the time, and not an inspiration to re-engage with the franchise.
STAR TREK IV: THE VOYAGE HOME (1986)
DIR.: LEONARD NIMOY
I remember the advertising campaign for this one, which included a scene in which Kirk and Spock are confronted with a 1980s movie punk rocker. Whether I ever saw the entire movie is unclear. I was "over" STAR TREK at this point, and the trailer's suggestion of self-conscious comedy probably put me off even further.
---
THE NEXT EIGHT
If those first two movies fare well enough on my Flickchart, I'll continue through the following, as long as they stay above 50% on 
my Flickchart
.
FLASH GORDON (1980)
DIR.: MIKE HODGES
I actually saw Flash Gordon at the Joy Cinema in Tigard, Oregon in 1980. I went with a soccer teammate who got his arm stuck in the folding gap of the seat while trying to retrieve the licorice he dropped. I've seen parts of it since, and think I might enjoy the camp value (as well as the Queen music), but that might not be enough to sustain me.
THE TRANSFORMERS: THE MOVIE (1986)
DIR.: NELSON SHIN
This is the kind of showstopper that makes me regret this entire project. A glorified kids' cartoon with cheap animation and ads touting the soundtrack? Let me out.
OUTLAND (1981)
DIR.: PETER HYAMS
I don't have any history with or pre-existing notions of OUTLAND, but, who are we kidding: barring a miracle, I won't be continuing with this list past the TRANSFORMERS cartoon. If I get this far, it will be because one of the earlier movies earned a FREE PASS to the second round, and what are the odds on that?
If it happens, I'll come back and flesh out this list some more.
In space movies, you can hear me scream.
---
TL/DR
In space movies, you can hear me scream.
---
Tags
---
---
---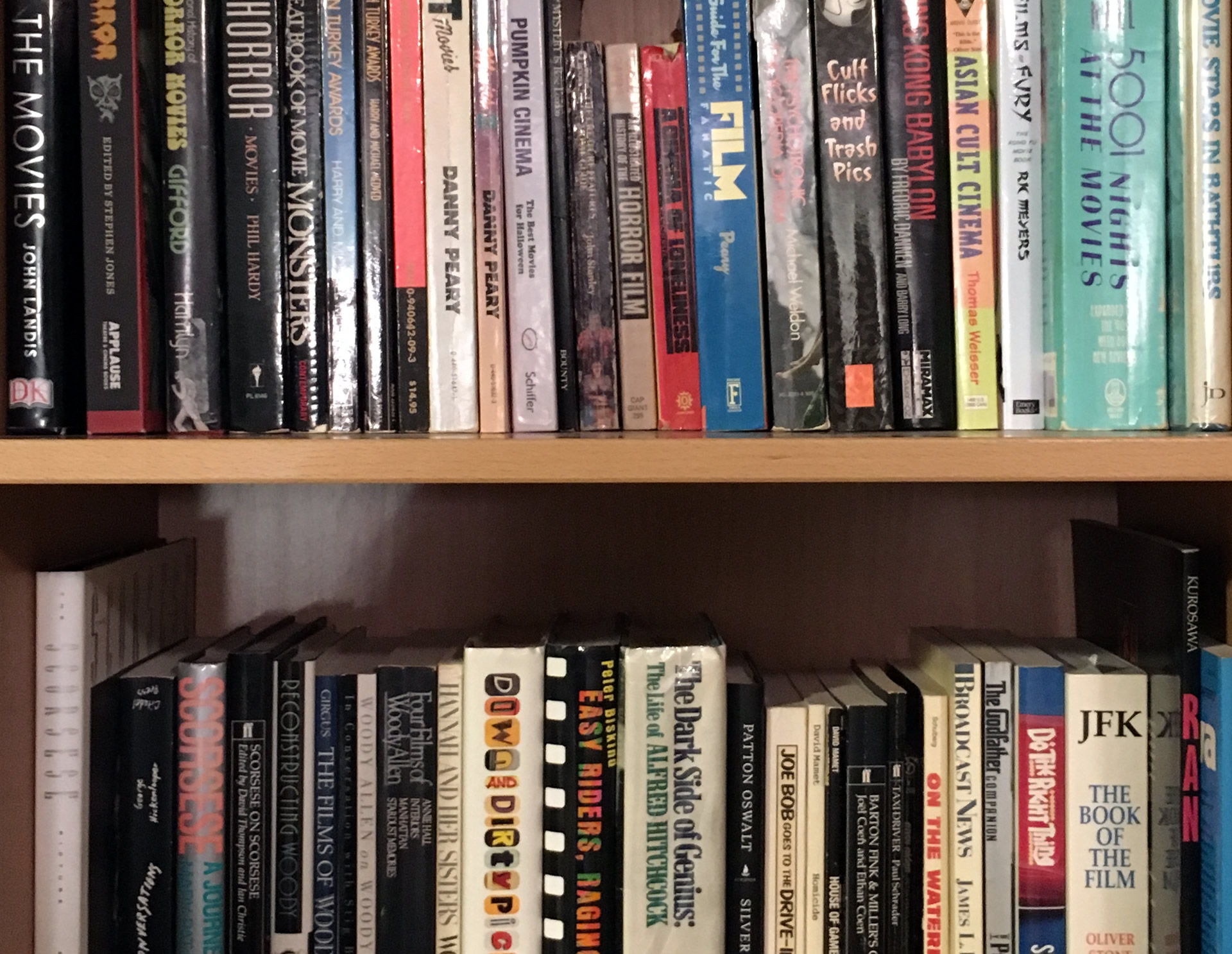 ---