PopGap #16: Spring Cleaning
Spring Cleaning: There's too many of them... There's too little of me... Get out!
Every Spring I put the brakes on adding a bunch of new movies to my Watchlist and try to catch-up on a few of the titles that have been lingering in its cavernous nooks for ages.
Because the last two months — which used the new Movie Slot Machine to dictate PopGap's programming — have yielded a lackluster slate of movies, I've tinkered around with the Spring Cleaning mechanism this time around as a course correction. Last April, I simply watched the 20 movies that had been on my Watchlist for the longest time (with some slight adjustments made for variety). However, last year's Spring Cleaning was one of the weakest PopGaps of 2015, and 2016 needs something more exciting to happen ASAP.
So, for this year's Spring Cleaning, I first created a pool of 60 movies by combining:
Twelve movies were picked at random from the resulting lot, and this new recipe did just what I hoped it would: preserved the eclectic nature of the mix while injecting a real promise of quality.
April's Watchlist
All About Eve (1950)
Dir.: Joseph L. Mankiewicz
The Adventures of Buckaroo Banzai... (1984)
Dir.: W.D. Richter
Apu Trilogy: Pather Panchali (1955)
Dir.: Satyajit Ray
Apu Trilogy: Aparajito (1956)
Dir.: Satyajit Ray
Apu Trilogy: Apur Sansar (1959)
Dir.: Satyajit Ray
Freaks of Nature (2015)
Dir.: Robbie Pickering
Human Nature (2001)
Dir.: Michel Gondry
I Stand Alone (1998)
Dir.: Gaspar Noé
Late Spring (1949)
Dir.: Yasujiro Ozu
Men Don't Leave (1990)
Dir.: Paul Brickman
The Seventh Seal (1957)
Dir.: Ingmar Bergman
Swing Time (1936)
Dir.: George Stevens
Touch of Evil (1958)
Dir.: Orson Welles
Yi Yi (2000)
Dir.: Edward Yang
When the initial draw of 12 included both the first and last movies from Satyajit Ray's Apu Trilogy, I threw in the middle chapter as well, and am considering this revered series to be a single one of the 12 entries on this month's list. I filled the newly vacant slot with the top runner-up, making the final count of movies for April a fat baker's dozen of 14.
The movies on this month's list that I'll be giving long overdue re-watches are:
All the rest will be first-time viewing experiences, and I'm excited to finally see more from Ray and Ozu, especially since their films on the list this month are considered their masterpieces. I've previously seen Devi (The Goddess) and Tokyo Story and loved them both. I've also been meaning to watch more from Gaspar Noe after seeing his most recent, Love, a few months ago and really liking parts of it, but I'm still expecting I Stand Alone to be a tough watch, as that is just what he does. Both Human Nature and the recent Freaks of Nature could be fun, and will hopefully provide some levity in an otherwise heart-wrenching schedule. I have somewhat mixed feelings about Edward Yang's Yi Yi, which actually looks wonderful, but I repeatedly endured a terribly narrated trailer for it several times leading up to its theatrical release, and it left a potent impression.
With that group on the docket, I am expecting a severe uptick in my film appreciation this month, and hopefully, after a tune-up, the Movie Slot Machine will start spitting out some picks of similar distinction.
---
Trailers for April's Watchlist
THE BEST MOVIES I HAVEN'T SEEN... YET!
---
TL/DR
THE BEST MOVIES I HAVEN'T SEEN... YET!
---
Tags
---
---
---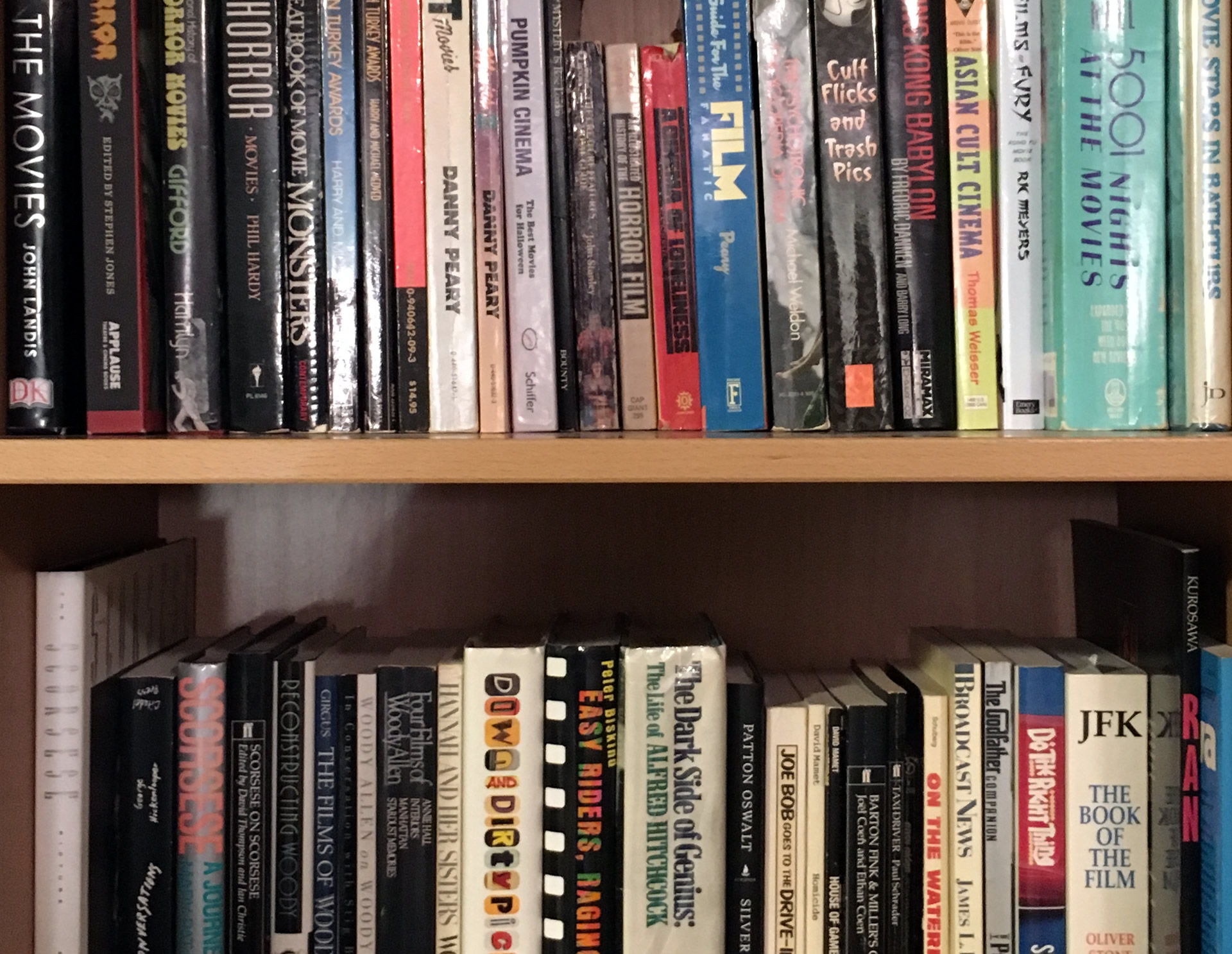 ---