PopGap #14: Red River (1948)
I watch what the slot machine tells me to watch. I do not argue with machines.
When John Ireland was suggested to me as one of the actors in my Movie Slot Machine, I gamely added him not knowing what he looked like or if I had ever seen him before. That alone seemed as good a reason as any to put him among the candidates. After his name popped up in this month's selections, and because I knew nothing about him, I asked my friends at Flickchart for movie suggestions that might show him off. Red River, no doubt, made the top three due to its popularity as a classic John Wayne western and with little regard for Ireland's actual contribution. He has a presence in the film, surely, but not much use is made of his character, so Red River didn't do much to highlight his talents, but it was still a surprisingly enjoyable entry in a genre from which I usually shy away.
Red River got off quickly to a rousing start and kept me engaged throughout with a gallery of colorful characters and an unexpected twist on John Wayne's iconic persona. Wayne stars as Thomas Dunson, a brash cowboy with such a strong sense of personal manifest destiny that he ventures head-first away from a doomed wagon train on the Chisholm Trail into dangerous Texas territory, where he claims a large parcel of land as his own, and promises to fight off all challengers. Over the next 14 years he builds an enormous cattle ranch, but with no beef buyers in the vicinity, he determines that his only hope of success is to drive all 10,000 head of cattle 1000 miles to Missouri, despite the many threats posed by bandits, Indians, nature, and the tolerance of his hired drivers.
Directed by Howard Hawks, whose Rio Bravo I thought suffered from excessive dialog and aimless character hijinks bogging down what should've been a tense and tightly contained story, Red River has exactly the kind of expansive scope in which that same type of meandering writing flourishes. All the key cattle drivers are colorfully written and played, and the central tension between Dunson's destructive determination and his protege Matt Garth's (Montgomery Clift) more practical & compromising optimism is compelling. Hawks transforms Wayne during the course of the film from a bull-headed uber-American entrepreneur intent on wrestling the western spirit into submission, into a crazed bully who would rather the world burn than not stand as its conqueror.
Wayne's at his best, as far as I'm concerned, when his one dependably competent expression — absolute certainty — is built on a foundation that is eroding faster than he can mount it, and Red River is almost as skillfully constructed as The Searchers in this regard. It also helps that Wayne disappears for a long stretch, putting the burden of carrying the film on the shoulders of Clift, who is strongly sympathetic as the gentler future the stubborn Dunson tries to will away. As usual, however, cranky old Walter Brennan steals the movie as erstwhile ranch hand Nadine Groot. Joanne Dru also shows up late in a strong but almost ridiculously spunky role as a woman who doesn't even flinch while taking an arrow in the shoulder. She and Clift have a affecting romantic scene together that is almost startling for its quirkiness, which seems to emanate from her performance.
One of Red River's strongest assets is Russell Harlan's black and white cinematography. Harlan perfectly tackles a wide range of styles within the film, from vistas that seem wistfully expansive despite the narrow Academy Ratio, to kinetic action from within wagons and stampedes (with second unit director Arthur Rosson earning co-director status for these sequences), to fog-laden nighttime shots that might've been cribbed from a Universal horror production. It's a beautiful movie that almost earns the corniness of its stirring ending.
Red River is now ranked 2nd among the four John Ireland movies I've seen, behind Spartacus. It's also my 22nd favorite Western, and my 3rd favorite movie starring John Wayne.
---
Trailer for Red River (1948)
Red River (1948)
Tags
---
---
---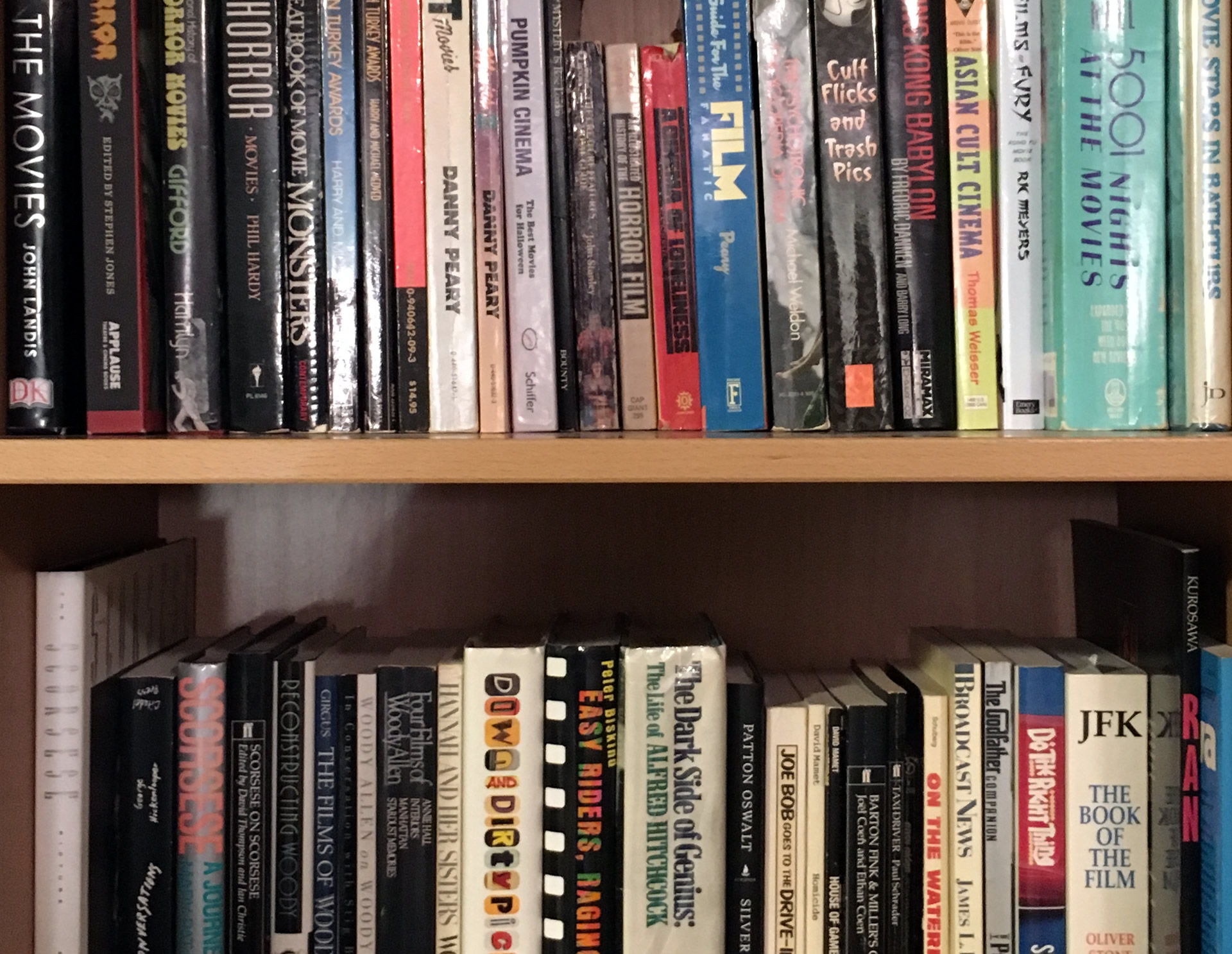 ---