For the month of August 2015 I'm going to catch up on Flickchart's top ranked comedies since 1970 which I have not yet placed on my own chart — due to either not having seen them at all or in several years.
To make this list I had to cross-reference 38 genres on Flickchart's site to come up with a comprehensive and varied selection of contemporary, highly-rated comedies. They range from popular slapstick parodies to dark, grotty art-house satires. My own taste in comedies is tuned toward a different cross-section, including a few parodies and blockbuster high-concept pictures, but mostly consisting of observational comedies of manners, like the best work of Woody Allen from 1977-1993.
For reference, here's the list of my current 20 favorite comedies that fit the criteria for this list and their rank on my Flickchart:
My 20 Favorite Comedies Since 1970
#3. Manhattan (1979) Dir.: Woody Allen
#9. Tootsie (1982) Dir.: Sydney Pollack
#16. Boogie Nights (1997) Dir.: Paul Thomas Anderson
#21. Annie Hall (1977) Dir.: Woody Allen
#23. Crimes and Misdemeanors (1989) Dir.: Woody Allen
#25. Husbands and Wives (1992) Dir.: Woody Allen
#26. Broadcast News (1987) Dir.: James L. Brooks
#27. This Is Spinal Tap (1984) Dir.: Rob Reiner
#30. Dazed and Confused (1993) Dir.: Richard Linklater
#31. Groundhog Day (1993) Dir.: Harold Ramis
#33. Airplane! (1980) Dir.: Jim Abrahams, David Zucker, Jerry Zucker
#35. Rushmore (1998) Dir.: Wes Anderson
#41. Ghostbusters (1984) Dir.: Ivan Reitman
#42. Hannah and Her Sisters (1986) Dir.: Woody Allen
#47. Back to the Future (1985) Dir.: Robert Zemeckis
#57. Moonstruck (1987) Dir.: Norman Jewison
#71. Anchorman: the Legend of Ron Burgundy (2004) Dir.: Adam McKay
#93. Knocked Up (2007) Dir.: Judd Apatow
#101. Team America: World Police (2004) Dir.: Trey Parker
#102. the Player (1992) Dir.: Robert Altman
The notable absences there are Mel Brooks and Monty Python. While I have Monty Python's major feature films ranked in the top-third of my chart (#239-869), Mel Brooks' vaudeville style of humor has not aged well for me, and the four films of his on my chart are all outside my Top 1000.
This month, I'm going to be facing 10 movies I've seen before, but most of those I haven't revisited in decades because I didn't find them very funny in the first place, so there's some trepidation as I revisit those titles. Also, I tend not to really care for the grubby "dark" comedies of the 1990s, so I might find those a slog to get through.
Here's this month's list:
(* denotes movies I've seen before)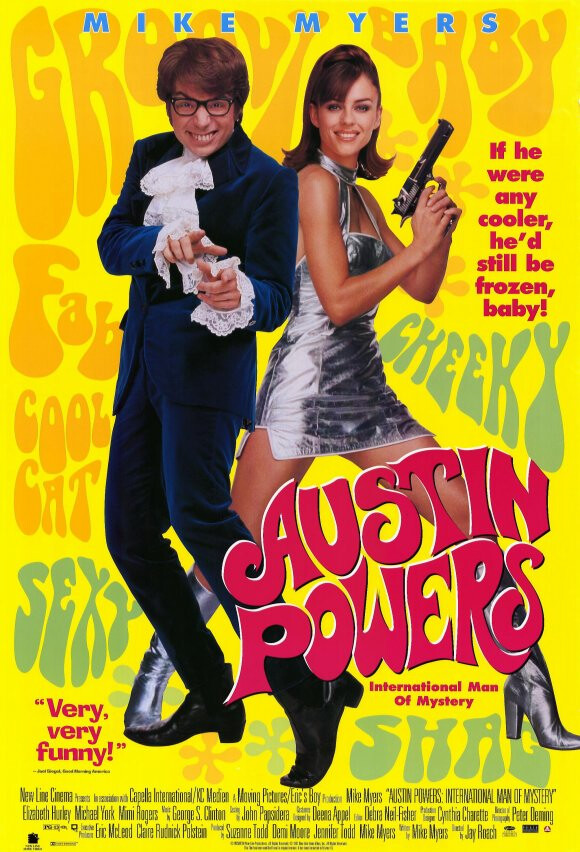 Rather than using Flickchart's "comedy" genre filter, I've cross-referenced all of their comedy genres, including "farce" and "satire," for the most diverse list. Here are the filters I used:
What is Flickchart?
Flickchart is a movie-ranking website that help users generate a list of their favorite movies by forcing the user to choose their favorite from random pairings of movies. It's free to join, and a fun way for list-obsessed data-junkies to feel like they are doing something while actually accomplishing nothing!
Where I can I see these movies?
You can search for them on CanIStream.it or JustWatch.com, but we like it when you click on our Amazon links.