Octoblur 2015 - It's Over!
Octoblur: If the quality doesn't scare you the quantity will.
I managed to watch 43 movies during Octoblur 2015 — just over 66 hours — a few shy of last year's total, but still enough horror to make the days blend into one giant swirl of perversion. Yet, even though Octoblur 2015 saturated me to the point of burn-out with ghoulish imagery, it still feels like I left out 20 (or more) movies I really wanted to get to. Some of them will have to wait until next year.
While this year I tried to focus mainly on horror movies I hadn't seen before — or so long ago my memories of them had faded — two of my favorites of the month were my Halloween night viewings of The Funhouse and Ringu. I became fond of several new titles over the last month, but this year just didn't have anything that matched last Octoblur's knockout discoveries of Hausu, A Tale of Two Sisters, and Mo (The Boxer's Omen). I'll have to pick my selections more shrewdly next Octoblur!
Here's the run-down from Octoblur 2015, in order from best to worst:
The Funhouse (1981)
Dir.: Tobe Hooper
Onibaba (1964)
Dir.: Kaneto Shindô
Ringu (1998)
Dir.: Hideo Nakata
Goodnight Mommy (2014)
Dir.: Severin Fiala, Veronika Franz
I Walked with a Zombie (1943)
Dir.: Jacques Tourneur
Ugetsu (1953)
Dir.: Kenji Mizoguchi
Nosferatu the Vampyre (1979)
Dir.: Werner Herzog
The Loved Ones (2009)
Dir.: Sean Byrne
Who Can Kill a Child? (1976)
Dir.: Narciso Ibáñez Serrador
Prince of Darkness (1987)
Dir.: John Carpenter
Humanoids from the Deep (1980)
Dir.: Barbara Peeters & Jimmy T. Murakami
The Day of the Beast (1995)
Dir.: Álex de la Iglesia
Nightmare City (1980)
Dir.: Umberto Lenzi
The Prowler (1981)
Dir.: Joseph Zito
The City of the Dead (1961)
Dir.: John Llewellyn Moxey
Unfriended (2014)
Dir.: Levan Gabriadze
Captain Kronos – Vampire Hunter (1972)
Dir.: Brian Clemens
Viy (1967)
Dir.: Georgi Kropachyov, Konstantin Yershov
The Cure (1997)
Dir.: Kiyoshi Kurosawa
Let's Scare Jessica to Death (1971)
Dir.: John D. Hancock
Scanners (1981)
Dir.: David Cronenberg
Suddenly in Dark Night (1981)
Dir.: Young Nam Ko
Mad Love (1935)
Dir.: Karl Freund
Encounters of the Spooky Kind (1980)
Dir.: Sammo Kam-Bo Hung
Black Magic (1975)
Dir.: Ho Meng-Hua
Bad Ronald (1974)
Dir.: Buzz Kulik
Stonehearst Asylum (2014)
Dir.: Brad Anderson
Pumpkinhead (1988)
Dir.: Stan Winston
Beyond the Darkness (1979)
Dir.: Joe D'Amato
The Burning (1981)
Dir.: Tony Maylam
WNUF Halloween Special (2013)
Dir.: Chris LaMartina
We Are Still Here (2015)
Dir.: Ted Geoghegan
Ticks (1993)
Dir.: Tony Randel
The Seventh Victim (1943)
Dir.: Mark Robson
The Mummy (1959)
Dir.: Terence Fisher
The Visitor (1979)
Dir.: Giulio Paradisi
Happiness of the Katakuris (2001)
Dir.: Takashi Miike
Burn, Witch, Burn (1962)
Dir.: Sidney Hayers
Annabelle (2014)
Dir.: John R. Leonetti
Spookies (1986)
Dir.: Eugenie Joseph
The Gate II: Trespassers (1990)
Dir.: Tibor Takács
Deep Red (1975)
Dir.: Dario Argento
The Final Girls (2015)
Dir.: Todd Strauss-Schulson
Horror Movies
Tags
---
---
---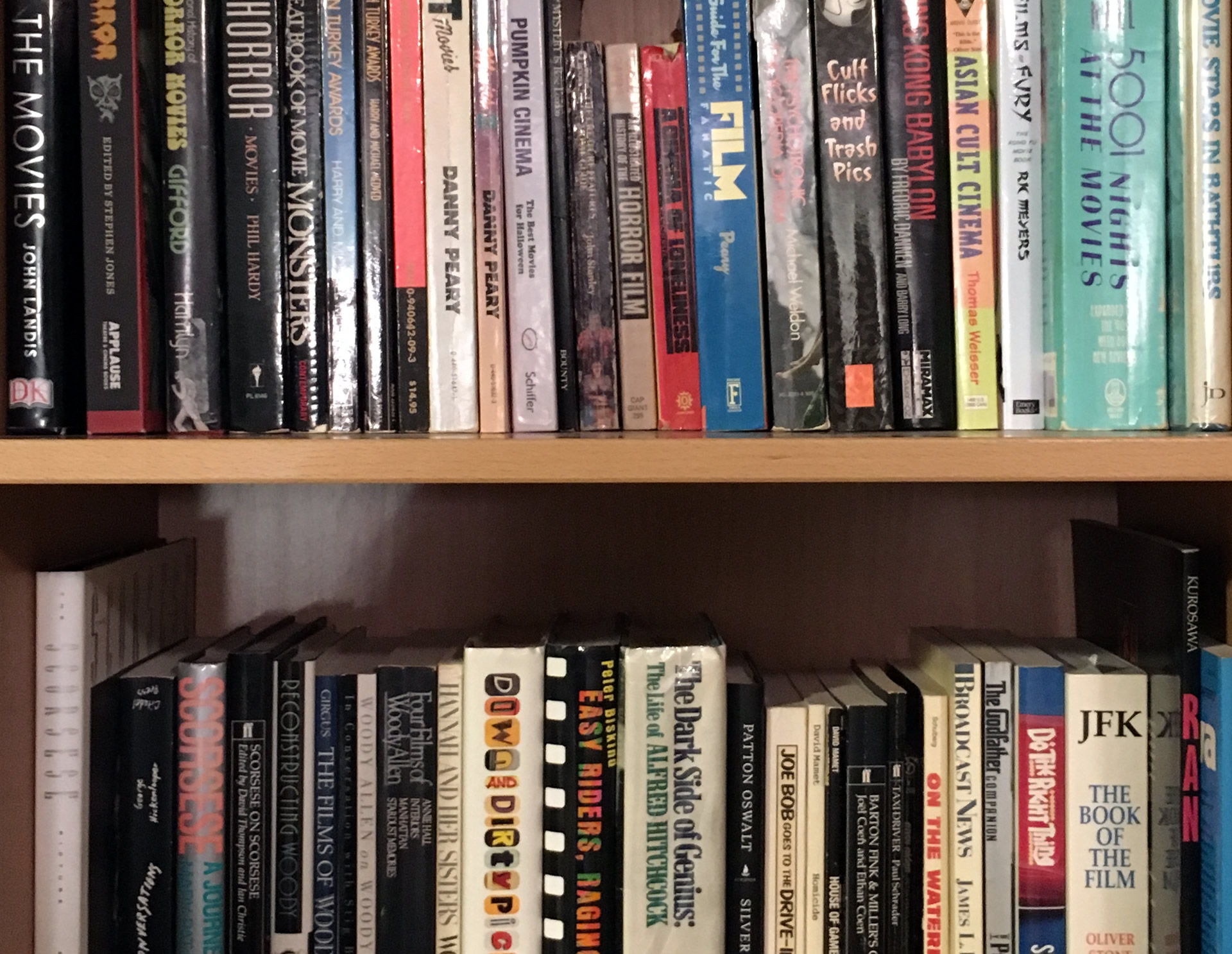 ---